1.Registration
First, visit our official website www.hotbit.io and you will see our home page as below. Press "Register" at the top right corner and the link will direct you to the registration page.

In the registration page, please enter your email address and tick "I agree the terms and policy". Then press "Next" and the link will direct you to "Account Information" page.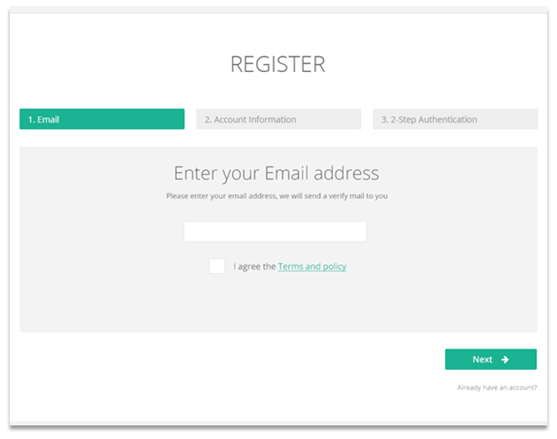 Hotbit will send a confirmation email to the email address you entered. A verify keycode will be included in the email sent to you. Please login your email account, copy the keycode from the confirmation email and paste the keycode into the box below. For the activation process to continue, please also fill in your name and password. By entering all above information, please press "Next" and the link will direct you to the 2-step authentication page. If you entered the verify keycode by mistake, please wait for 10 minutes and repeat all above procedures.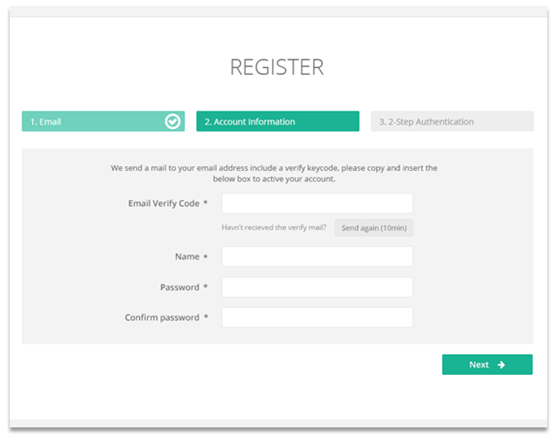 2-step authentication: Hotbit platform has adopted Mobile Text Message or Google Authenticator authentication system. You can choose your preferred authentication method for your personal use.
Google Authentication:
For IOS users, please enter and search "Google Autnehticator" in App Store, download and install the app.
For Android users, please follow the link below and download the app: http://shouji.baidu.com/software/22417419.html
After downloading the app, please follow our 2-step authentication guide for authentication setting details.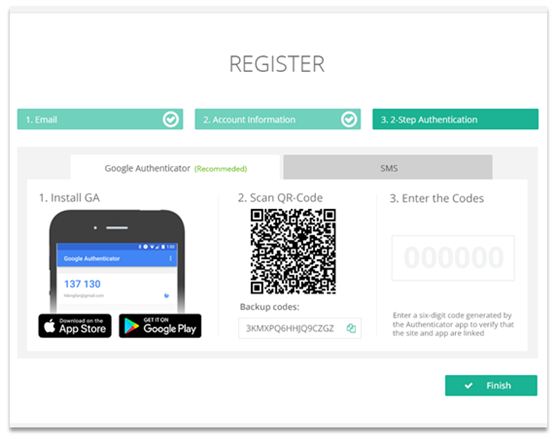 Mobile Text Message Authentication:
Please enter your mobile number and press "Send SMS Code". The system will automatically generate a SMS Code and send it to your mobile number by text message. After receiving your SMS code by text message, please enter the code in "SMS Code" immediately and press "Finish".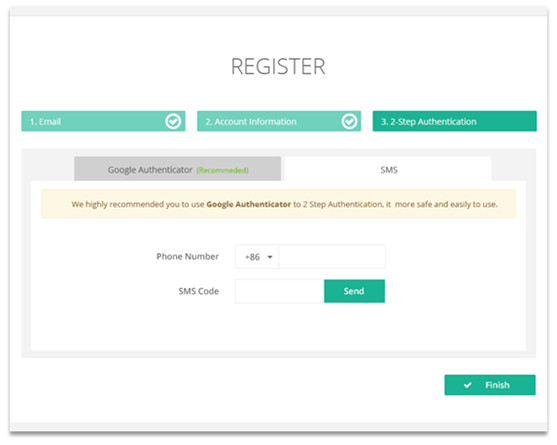 2.Login
Visit our website www.hotbit.io and press "Login" on the top right corner, the link will direct you to the login page. Please enter your email and password on the login page and press "Login".