Step 1: Login on www.hotbit.io  , which is the only official website of the Hotbit . Click on the top right corner of the page and login your account at Hotbit.
Step 2: After logging into your account, click on the personal assets in the top right corner, then click the button of deposit&withdrawal.
Step 3: After entering the deposit and withdrawal page, click "Epay Deposits and Withdrawals" to withdraw USD.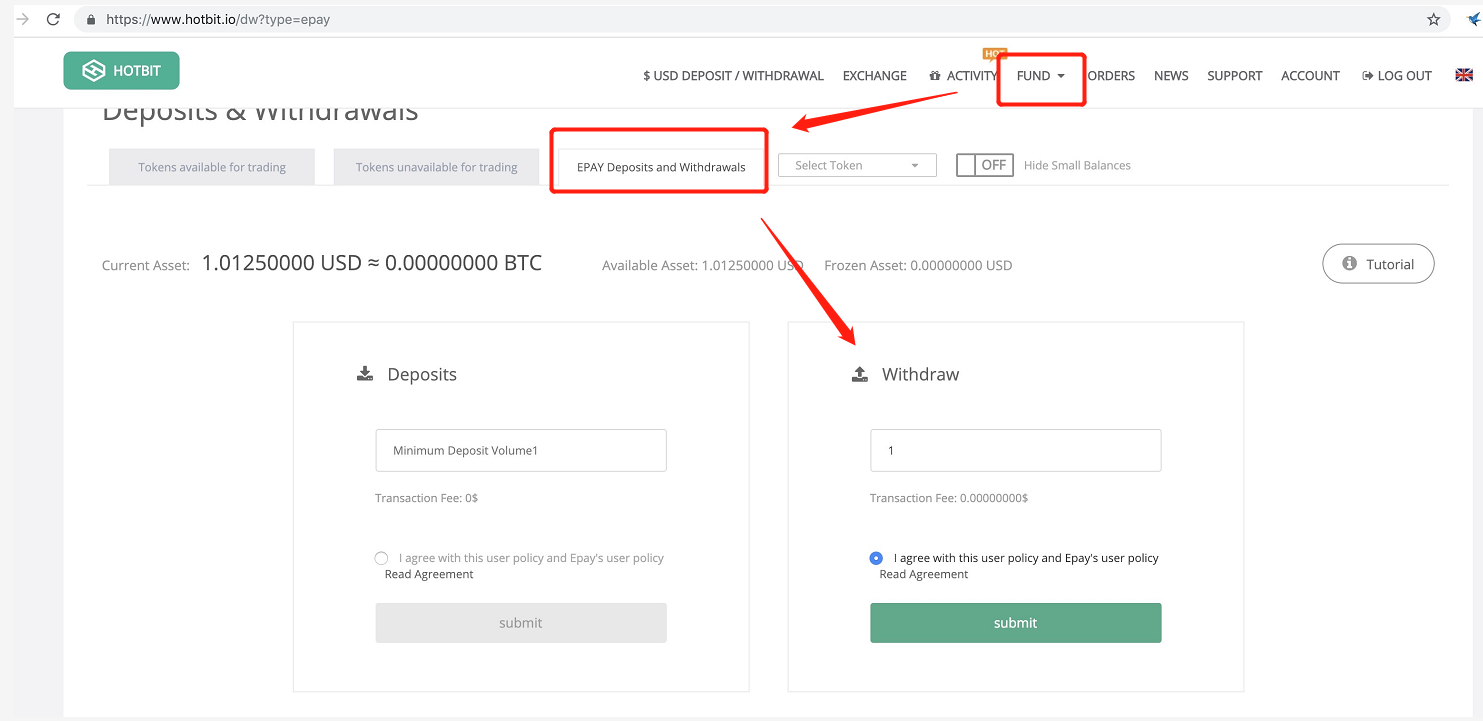 Please fill in your deposit amount in the deposit column and click the "Agree" button to submit.
Step 4: Please enter your Epay account and the verification code to submit and complete it.