Leveraged ETF, essentially, is a fixed-leverage fund that allows its investors enjoy the yield of underlying asset with certain times every day. The fixed-leverage fund is managed by the platform or the certified fund manager. The platform will release the net value of the fund in real time, to ensure transparency.
Theoretically, the net value per share is the fair price of leveraged ETF product in secondary market. However, due to the volatile crypto market, there's possibility that the transaction price in the secondary market derivates from the fair price (net value) in a certain period of time, causing premium.
When premium exists, there's profit opportunity in secondary market, so the profit-earners will take the opportunity to gain earnings and remove the premium. As such, the transaction price back/near the fair price. For ordinary users, the order price you put shall not be too far away from the net value, or you may suffer great losses.
The following is the formula for calculating net value: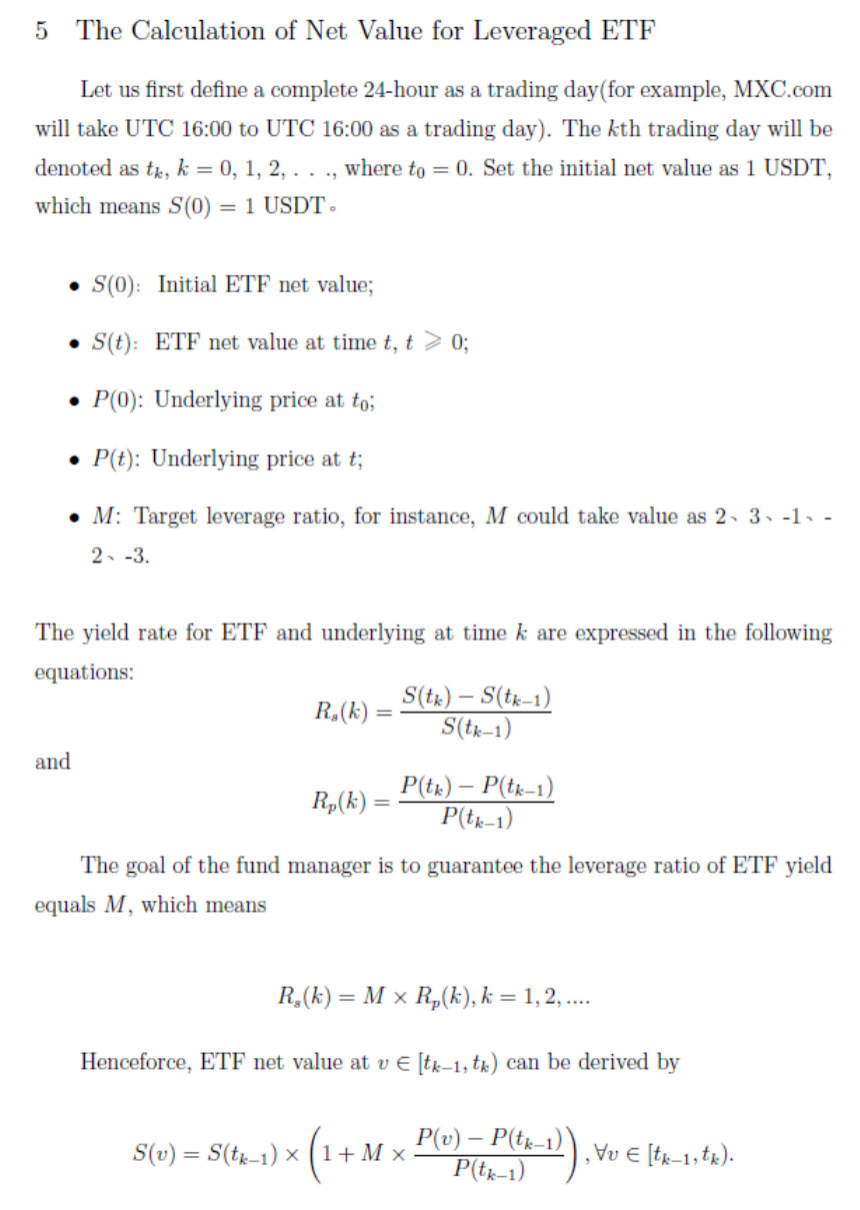 Disclaimer
Leveraged ETF is an emerging financial product. The content above does not constitute investment advice. Please watch out investment risks.
Leveraged ETF reduces the risks of liquidation, but in extreme conditions there's possibility that the price will approach zero and be liquidated. Please pay attention to the difference between order price and net value, to avoid losses.