Dear Respected Users:
Giving back is fundamental to how Hotbit works. We offer top rates in the industry - better than our competitors on mainstream assets like BTC, ETH, and USDT. Especially for our VIP users. In order to further satisfy the increasing investment demands of our users, we hereby introduce Hotbank's VIP Premium Fund Products with four special features and up to 60% APY for you.
The VIP fund manages your assets through your VIP-exclusive accounts, which distinguishes from those products available on the platform. Meanwhile, Hotbank also manages to meet the demands regarding the layered risk preferences of VIP users by launching its matrix of featured fund products specially tailored for VIP users while striving to provide more competitive APY for users.
The matrix of our featured VIP FOF products is listed as below: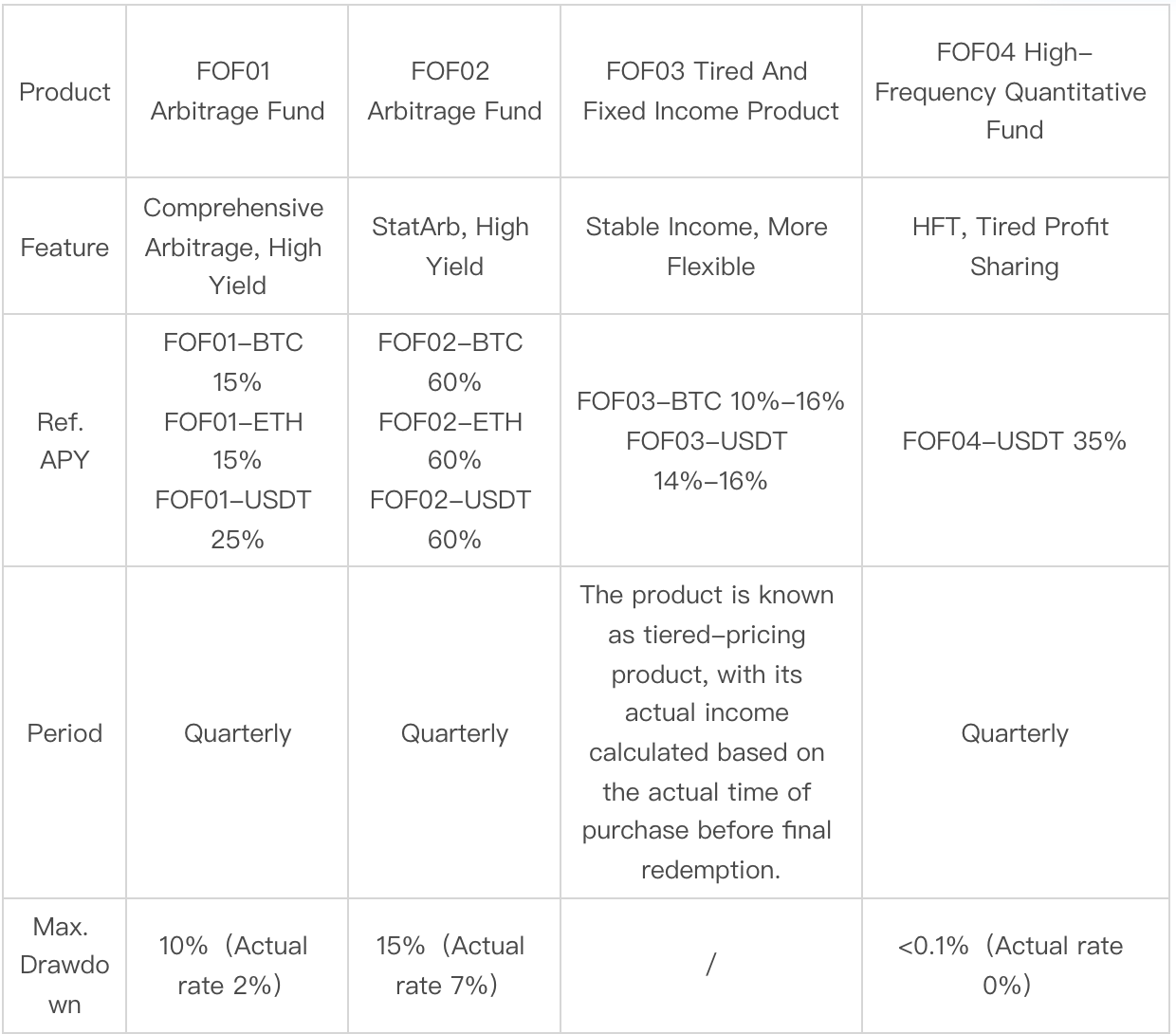 Please do contact us for further information of the featured FOF products, your exclusive account manager will be more than happy to serve you with all sincerity.
Email:vip@hotbit.io
Twitter:@Hotbit_invest
Website:https://www.hotbit.io/invest/vip
About us:
Hotbit Investment — Also known as Hotbank, a division under Hotbit Group — is a leading crypto asset management platform. Established in April 2018, it utilizes a diligent team of 30+ experienced professionals and strives to deliver quality service to its customers.
Investment services include Quantitative Trading, DeFi Mining, Lending to POS. Hotbank AUM exceeded $600 Million with more than $30 million distributed rewards. Crypto-Asset management services are provided for over 100 institutional users and millions of individuals around the globe.
*Risk Warning:Certain risks and losses may occur to the products with floating APY products.
*All APY mentioned in all products above are referenced APY only.
Thank you for your support to Hotbank!
Hotbank Team
MAKE THE MOST OF YOUR CRYPTO